It's been a busy summer! I haven't had much time to write blog entries, though I have been busy creating! I'm hoping once the kids are in mother's day out come September, I'll be able to sit down and write lots of blogs to catch you up on everything I've been making!
I did want to share this cute little explosion box I made using Kelleigh Ratzlaff's
Sweet Birdhouse Template
and a great collab kit,
Life is Sweet
, by Meghan Mullens and Misty Cato.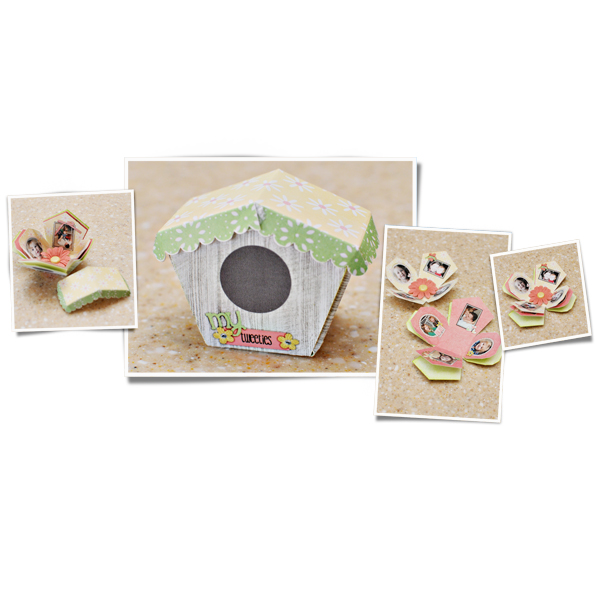 Hope you enjoy!